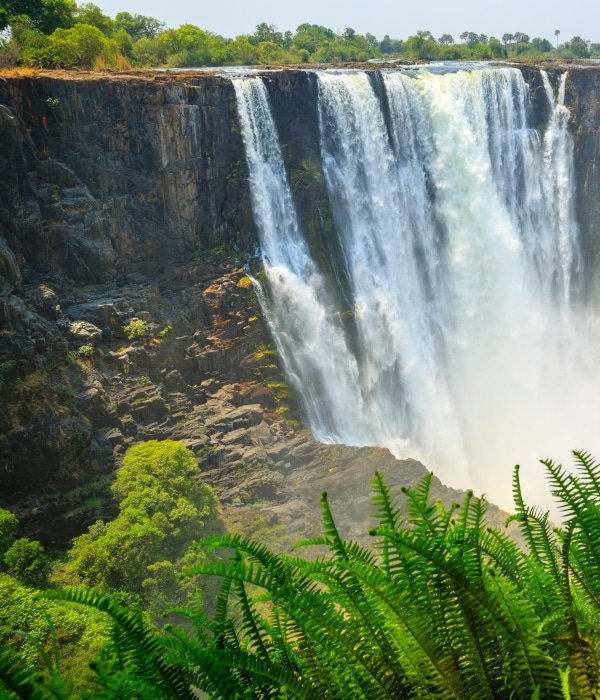 Your Journey Begins
It's true what they say about Africa. That its beauty is like no other, that its children's smiles shine brighter and that upon meeting the unspoilt natural world and its wildlife, you will be forever changed. This is a different kind of journey, one where hearts are touched and souls are moved. We welcome you to immerse yourself in the best that this magnificent continent has to offer, safe in the knowledge that your being here ensures its very survival.
Bespoke Travel Experiences
Destination Favourites
Like all great travellers, I have seen more than I remember,
and remember more than I have seen.
- Benjamin Disraeli
Why Choose Ikewana
What sets travel to the African continent apart from the rest of the world, is its surprising capacity to touch each visitor as deeply as it does. Maybe it's the wide open spaces, the magnificently coloured sunsets, the markets bustling with energy, the sincerity of the smiles in the local children or the peace that permeates your soul when watching a wild animal roam freely in its environment.
Experience this personally when you travel with Ikewana and rest assured that all your preferences will have been considered and taken care of. Ours is a first class organization, staffed by professionals for whom the word 'impossible' does not exist. We know Africa and pour our passion into every detail of your trip, from our handpicked exquisite locations, the finest accommodation that we've scrutinized and selected, all the way through to our range of unmatched, unique experiences.
We strive to redefine your notion of what is possible on a vacation and where your adventures and experiences exceed your expectations. You have so much to look forward to and we would be thrilled to be part of your African adventure.
Start Planning Your Journey
1
Be Inspired
Browse our website at leisure with its smorgasbord of exciting destinations, experiences and wealth of information and be sure to gather all your favourites in one place. We give you the tools to plan your very own luxurious trip by selecting the destination and experiences, as well as a variety of itineraries to use as a springboard.
2
Click Submit
Know what you love, and want some advice? Our expert team is ever at your service. Whether you reach out to us via e-mail, on our online assistance portal or telephonically, we want you to know that we will be with you every step of the way. Alternatively, submit your Wishlist with your specific requirements for a quote.
3
Fine Tune & Go
Based on the information we receive, we will create an itinerary tailor-made to match your specific needs, budget, dates etc., with every detail considered, and until such a time that you are 100% satisfied. After that, it's time to start packing.
Traveller Notes
Superb food and wine scene in Cape Town and the winelands followed by our exclusive African safari in the Kruger National Park. Aline, you were always one step ahead of us. Brilliant service!
Jason & Brad - San Francisco, USA
Me and my friends had so much fun in Mauritius. We loved our private villa and the yacht with a lot to do.  Amazing, thank you Ikewana!
Paulo, Tiago & Friends - Brazil
Thank you for planning such a well thought out vacation for our family to Zambia and Zimbabwe. We had 3 generations travelling together and you really considered everyone's needs from start to finish. We will cherish this experience for the rest of our lives and the uninterrupted time we had to connect as a family while on safari.
Scott, Tammy & Family - Dallas, Texas, USA
My horse riding safari in Botswana was the most incredible experience I could ever have imagined. I met the most amazing people and I am so happy that I had the opportunity to tick this off my bucket list.
Amber - Brisbane, Australia
Our honeymoon was truly memorable. We went to Tanzania and Kenya to see the great migration and ended it off in the beautiful Seychelles. We'll always remember sleeping in the romantic treehouse, our gorgeous private villa on the beach, the picnic for two on a secluded island. Honestly, Ikewana's attention to detail made us feel true VIP's.
Paul & Liz - London, UK
This was our first trip to Africa and definitely not our last. We loved the wide open spaces and beauty of Namibia. I never realized how much life there is in the desert and we cannot wait to explore Africa more.
Karl & Brigitte - Germany
Thank you Ikewana for making our dream come true of visiting the silverback gorillas in Rwanda and Uganda. Everything was brilliantly arranged.
Clive & Julie - Vancouver, Canada