Overview
Africa's east coast is blessed with a plethora of stunning islands, each one washed by the warm waters of the azure Indian Ocean. Think lush tropical vegetation, dazzling beaches, guaranteed sunshine, crystal clear water and you've got yourself the setting for a dream holiday.
And yet, don't imagine for a second that all the islands are the same, as each destination will surprise you with its own charm. Some islands are geared toward those looking for an intimate escape at a carefree paradise with hammocks and coconuts to sip on. Others revel in the beauty of nature with their lush tropical vegetation and birdsong that surround you, and exploring the island gives you a deep sense of serenity and connection to the earth. Others are steeped in culture and history and exploring the local cuisine makes for a wonderful discovery to entice the senses. While others reveal an explosion of multi-coloured life underwater.
Mauritius draws visitors in who are looking for a luxury beach break, only to discover so much more than just its beautiful beaches and crystal-clear turquoise waters. It's a wonderful destination for superb hiking, excellent mountain-climbing and world-class diving. The vegetation is lush with jungle-clad mountains, glistening blue lagoons, impressive rivers and waterfalls, extinct volcanic craters, charming little ramshackle villages and wonderfully friendly locals.
This unremittingly beautiful country is located off the eastern coast of Africa in the Indian Ocean and is a great destination for those seeking romance, beautiful natural settings or just time with the family. Let our experienced team at Ikewana help design your perfect Mauritian holiday, with activities like swimming with dolphins, trekking to waterfalls or immersing yourself in the local culture with its hypnotic blend of Indian, African and European influences.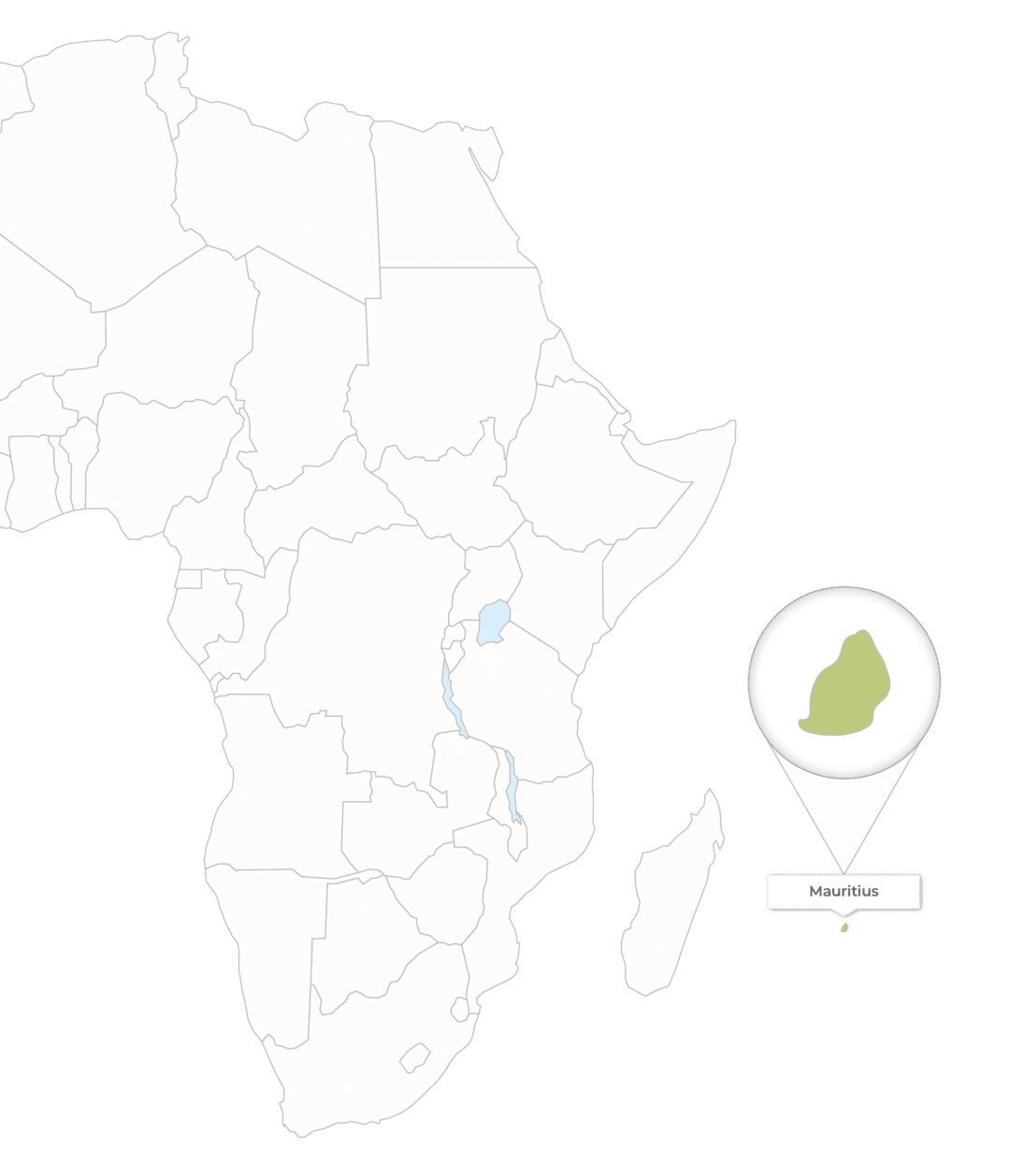 Mauritius's Climate
Mauritius has a tropical maritime climate, with relatively little seasonal variation in temperatures. It has two seasons: Summer from November to April, and winter from May to October. It has a micro climate, meaning that it can be raining in one part with dark grey skies, while the other part enjoys clear sunny skies. Even if it is raining in the morning, the weather can change quite quickly and the sky will clear in no time. Throughout the year, there is not much difference between the weather conditions; there are minor changes in temperature between the seasons. There are also no well-defined rainy/wet and dry seasons. The humidity is quite high during summer time mainly on the coastal part of the island.
The hottest months of the year are December, January and February (cyclones can also occur). Sea breezes blow all year, especially on the east coast, and the inland central plateau around Curepipe is cooler and rainy year round. The temperature on the coastal areas varies between 22°C in winter and 34°C in summer. The sea temperature varies between 22°C and 27°C. In the central part of the island, the maximum daytime temperature varies from about 19°C in August to about 26°C in February. The western and northern regions are warmer and relatively drier than the East and the South.